New comments
Author list
Series list
Latest content Latest updates Latest reviews
Search Head Gear
Follow along with the video below to see how to install our site as a web app on your home screen.
Note: This feature currently requires accessing the site using the built-in Safari browser.
Item information
More in in-line microphone.
More from BloodyPenguin
Share this item
Symphonized wraith 2.0 premium genuine wood headphones with mic (walnut).
Added by BloodyPenguin
Create date Jul 21, 2015
Tags symphonized-wraith-2-0-premium-genuine-wood-headphones-with-mic-walnut
In-Line Microphone
General Information
Latest reviews
100+ Head-Fier
I picked this up on a whim off Amazon for $40. I figure for that price, even if they fell flat on their face, I wouldn't be out a ton of cash. I've been listening almost exclusively to my AKG Q701 and K550 headphones for the past few months, so this review is coming from someone who is used to great treble and light-yet-tight bass. I'll be comparing these primarily to the K550s, since those are also 32ohm closed back cans.   - Looks, comfort, build quality: The first thing I noticed when they arrived was the size: although they're advertised as over-the-ear headphones, you'd have to posses fairly small ears to fit fully in the stock cups. Me and my dumbo-ears turned them into half-on/half-off ear headphones, albeit surprisingly comfortable ones, a touch more comfortable than out-of-the-box Grados, I'd say. The build quality isn't going to inspire comparisons to armored vehicles, but they don't feel like toys that could break at a moments notice. The band is decently thick metal, pretty resistant to bending and twisting while the cups themselves aren't fully wood, but rather plastic with (cheap) wood backing. There are a few rattles if you shake them, but nothing that sets off any red flags. It'd be nice to have the adjustment band be dampened by some foam or rubber instead of being allowed to rattle around, but again: 40 bucks. The cord, though. While the fact that it's removable and terminates in 1.5mm plugs is nice, it'll be rather simple to build you own if you can track down 1.5mm plugs. And you may well want to build your own, because this cord picks up the slightest movement and translates it directly to the headphones, probably the fabric they used to cover it... whatever it is, it's exceedingly annoying.   - Sound: The Amazon reviews said these lean towards the bass side of things and they were right on the money, there is a plethora of bass and low end... sadly, it gets out of control pretty easily and steps all over the mids if you turn it up. Compared to the K550's lack of bass quantity, but excellent bass quality. Using EQ to reduce how much bass the source outputs helps, but you'll still get a little bit of sloppyness. The treble is surprisingly good for a cheap closed back headphone, but I still would only recommend these for songs where the volume and intensity of wubs is paramount. Soundstage is about what you'd expect with closed-back headphones, less than the K550, but not terrible.   Note: I had a spare pair of HM5 leather pads lying around. Comfort skyrocketed and the increased distance between my ear and driver helped open things up a little. I removed the small foam disk when I swapped pads as well, these cans have more than enough bass to compensate and the slight boost in treble was worth it.   Songs:   X-Rated - Excision feat. Messain: I was grinning like an idiot with this song and these cans. The K550s do an okay job, but this is definitely a quantity > quality song. Low rumbles, big impact, mids pretty much vanished after the first drop, treble just enough to give you a full song and not an extended bass track. I had to take a few minutes off after blasting this song, I think my ears hated me, but it was so much fun.   Turn Down For What - DJ Snake feat. Lil John: Along with X-Rated, this song plays entirely on these cans strength: rumbles and wubs. Once again, the bass track largely overwrote the mid track, but not to the extent that X-Rated did... almost as though the composers of this song wanted more than just bass-heaven. Treble was once again adequate without being stellar.   Calling - The Birthday Massacre: Now we're starting to step away from the bass-heavy tracks, although TBM still has more bass than your average band. What I noticed with this song was the mids and had vanished or was barely there in the last two songs came back, likely a result of the greatly reduced bass emphasis in the song itself. Treble continues to be acceptable, nothing spectacular, but more than enough to give Chibi's voice it's due.   Die & Rise - Lacuna Coil: We may have found a band that doesn't work very well with these at last. Lacuna Coil tends to be very mid-centric... sadly, these headphones struggle with mids. The chords and notes are still there, but they don't flow and sound natural like they do with K550s. It's a shame, because the treble lets Cristina's voice carry nicely and the bass gives a nice impact and presence to the bass guitar. But those mids... *sigh*   Dangerous - Big Data feat. Joyweave: This song more than any other reveals the sloppy bass these headphones have. The very prominent bass drum is louder, but loses the drilling impact my K550s impart. A slap instead of a punch, if you will. The other percussion is prominent and sounds great, with the lyrics and other instruments were enjoyable present and the overall song sounds pretty good once you get past the bass drums.   Busy Earnin' - Jungle: Pretty darn good, I'll admit. Fun and upbeat, it benefits from the bass emphasis, mids carry the rest of it pretty well, treble not so great, but enough to fill out the song.   Rhapsody in Blue - George Gershwin: Alright, this kind of isn't fair, because nothing is going to do this song justice like the open-back Q701s. That said, you probably want to stick with dubstep/rap/rock. Treble is flat, mids overpowering, bass steps over everyone when it shows up. Yeah, these most certainly are NOT classical/orchestra headphones.   Conclusion: If you want a stylish on-the-go headphone for cheap, you can do far worse. If you happen to have some HM5 pads lying around, all the better. I'd figure out a solution for the cord though, that gets annoying fast. 3.5 stars for being a decent headphone, but nothing to gush about.
Hi Great review.  Were the ear cups removable or did you have to tear them out? 
The cups are removable, they use the standard plastic lip to hold the cups in place. The thin foam pads behind the earcups are glued on, so you have to tear them off if you want to get rid of them. I did and didn't notice a big change in sound, they weren't very thick.
This site uses cookies to help personalise content, tailor your experience and to keep you logged in if you register. By continuing to use this site, you are consenting to our use of cookies.
Headphones Lab is reader-supported. When you buy through links on our site, we may earn an affiliate commission.
Symphonized Wraith Premium Genuine Wood Over-Ear Headphones Review
Last Updated - April 1, 2020
Brian Stone
Editor rating – 4.5/5
Excellent audio quality
Balanced sub-bass frequencies
Affordable price
Microphonics
Uncomfortable with glasses
Require a high-quality audio source
Wraith Premium Genuine Wood Over-Ear Headphones are another great surprise from Symphonized. They managed to blow our minds with their excellent sound quality that is even more impressive if we consider their affordable price tag. If you can get over their issues with microphonics and glasses, then you will be a proud owner of a very musical pair of headphones.
Symphonized is known for their use of traditional materials like wood in their line of headphones and earbuds. This results in a unique blend of innovative design and timbre that is simply not found elsewhere.
Design and build
Handcrafted from real wood, these headphones scream luxury and high-quality. Customers can choose from three different wood finishes (Cherry, Maple, Walnut). The large ear cups fit comfortably around ears and their padding is soft and provides a good amount of passive noise reduction. It will not protect you from the noise of screaming baby or rush hour traffic, but it will nicely mute the sound of a busy office and morning bus or train.
The headphones come with two cords. One has an inline microphone that lets you answer or end calls, skip tracks, and activate Voice Control on your smartphone or tablet. Both cables suffer from very noticeable microphonics. Slightly brushing the cable against your clothes or bumping it into the desk can ruin what would otherwise be a fantastic listening experience. These headphones also don't pair well with some glasses, which is something to be aware of.
Sound quality
The biggest selling point of Wraith Premium Headphones is their super sound performance. Sub-bass is very nicely articulated, mids are clear and not overpowering, and highs are full of luscious detail.
You can really play just about any music genre you want and find out that these headphones have no trouble delivering a high-quality performance.
What is in the box?
Wraith Premium Genuine Wood Headphones and two cables. One of them has an inline microphone without any control buttons.
Share this article
There is more to read, best nintendo switch headsets in 2021.
How to fix computer not recognizing headphones in Windows
How to connect bluetooth headphones to a mac.
Here to help find the perfect headphones for you. Our dedicated team tirelessly test, benchmark and review a large variety of headphones for a wide range of people and bring you the best of the best. Our goal is to make shopping for a headphones as simple as possible.
Information
Privacy Policy
Earnings Disclaimer
Go to Log in / Go to Sign up
Privacy Policy
Terms & Conditions
FREE SHIPPING on all orders in US
Wraith 2.0 Wireless - Walnut
Tech Specifications
Our warranty.
Having issues with a Symphonized product? We're here to help!
Submit a warranty claim  here
We offer a 1-year limited warranty on all products. If you are experiencing any issues with your product, please submit a Warranty Claim or give us a call at
US & Canada: 1(888) 660-2938
International: 1(718) 801-8244
Have a question? Ask Us!
Your Question
Forum Listing
Advanced Search
Musicians and Listeners Community
Recorded Music and Publications
Symphonized Wraith 2.0 Bluetooth Headphones in Walnut Wood. They're Gold!
Granate said: The problem I would have with these ones is that they need new foam earpads. I have very long listening sessions and in Spain the heat makes leather and plastic annoying and sweaty. If that adds $20 to the $70 bill, that could be $90, quite close to the Sennheiser HD 598SR offer. Click to expand...
wkasimer said: Of course, the Sennheisers are wired, not Bluetooth-enabled. Since I use Bluetooth only at the gym, I'd feel a little silly wearing those enormous cans. I stick to earbuds there, and use wired headphones at home. Click to expand...
bigshot said: Wood is excellent at improving the specs for expectation bias and placebo. Click to expand...
Granate said: I feel tempted to have a bluetooth with great sound because for now I prefer wired after poor SQ experiences with wireless. The thing is that I often interrupt my sessions and move a lot through my house and that means to put on and off the headphones. I would like to avoid that and But if I made up my mind with those Symphonized, I would pick the Wireless in Walnut wood (69€) and foam earpads for 14€: 83€ overall. Click to expand...
bigshot said: You're putting a transducer right up against your ear. What you are hearing is what comes out of it. The quality of the transducer makes a huge difference. The distance the transducer is held from the ear will make a noticeable difference. The shape of the ear cups might make a small difference. The material the back of the ear cup is made of, whether it's wood or plastic probably makes no difference at all. However wood feels rich. It has a synesthesic impact. "Fine furniture is made of wood! It must sound 'warm' and 'organic'!" A great deal of audiophile advertising is based on subjective impressions like this. If you can create an expectation of quality in the consumer, the consumer's bias will deliver the impression of quality. It has nothing to do with actual sound quality. I have speakers that have wood cabinets, ones that have metal cabinets and ones that have plastic cabinets. The material the cabinet is made of doesn't make the speaker sound good or bad. It depends more on the design of the speaker. I have antique phonographs with horns too. Some horns are made of wood, some of metal. The material it's made of makes no difference. The shape of the horn makes all the difference. Click to expand...
KenOC said: I wonder who among us would prefer speakers with enclosures made of metal rather than wood. It just ain't right! Click to expand...
Larkenfield said: My own experience is that headphone transducers do not vibrate in a vacuum; there's a subtle difference if the sound waves are bouncing off metal, plastic or wood, even in a small enclosure. Click to expand...
Heliogabo said: I have the wired versión of the symphonized, gave a good service for two years. Just replaced them for a pair of Sennheiser 598 CS, and yes, I can tel a lot of difference, this last is by far the best sounding... Click to expand...

Top Contributors this Month

macOS Mojave wallpaper
Original iPhone wallpaper
S20 Ultra wallpaper
S21 Ultra Wallpaper
S22 Ultra Wallpaper
S23 Ultra Wallpaper
Galaxy S10 and S10 Plus wallpaper
notch-less wallpaper
Note 20 Ultra 5G wallpaper
Samsung Z Fold 5 Wallpaper
Shortcuts for iPhone
Surface Duo Wallpaper
Wallpaper backgrounds
Select Page
Symphonized Wraith 2.0 Headphones – Review
Apr 1, 2016 | Reviews | 0 |
I share with you my experience after a few weeks of use with the Wraith 2.0 by Symphonized. The headphones are inexpensive, but sound great for the price. Check out the video for all the details.
Wraith 2.0 Cherry Headphones with Mic
About The Author
Aaron Zollo
Creator of Zollotech.com and the ZolloTech YouTube channel.
Related Posts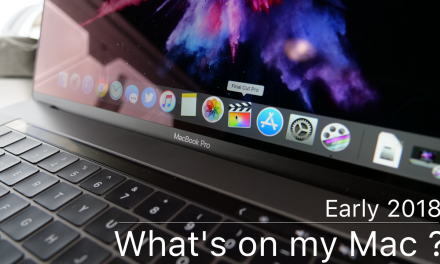 What's on my Mac – Early 2018
February 22, 2018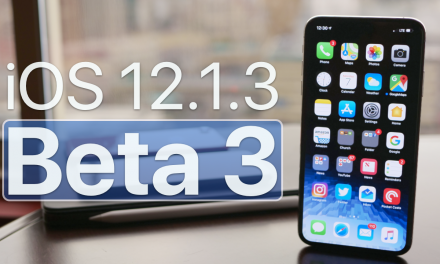 iOS 12.1.3 Beta 3 – What's New?
February 3, 2019
Kavaj Case for iPhone 5 – Review
April 12, 2013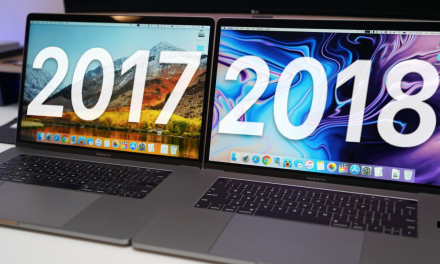 MacBook Pro Top Spec Benchmark Comparison – 2017 vs 2018
July 16, 2018
Leave a reply
Your email address will not be published. Required fields are marked *
This site uses Akismet to reduce spam. Learn how your comment data is processed .
Recent Posts
iPhone 11 Pro Max – 1 Year Later
OnePlus Nord – The Review
iPhone XS Max – One Year Later
iOS 13 – How to use multiple wireless headphones with iPhone, iPad or iPod Touch
Google Pixel August 2019 Update is Out! – What's New?